Honestly, when I first heard that they were remaking the
Ghostbusters
, my first thought was "Oh no." Another classic that was plunging headlong into unwinnable territory. And though I was intrigued by the direction that they were taking with it (better to go away from your source material than to try and copy it, especially in comedy), I'm sorry to say that my first impression was mostly right.
The plot follows three women who have always had a vested interest in the science behind the paranormal, and who are later joined by another woman who has an extensive knowledge of the city where they live: New York City, of course. As they track isolated incidents of ghosts being a little...overactive, they uncover a madman's plot to try and bring destruction to New York. It's then up to the four new Ghostbusters to try and stop him before his plan is complete.
These ladies gon' kick your ass, evildoer.
The cool thing about this movie is how hard they try to keep it contemporary while still paying tribute to the original. The ghostbusters are now four women, they're all scientists, the comedy is once again improv-based, and the story is set in New York with innumerable homages to the original film. Each comedienne plays her strengths and there's a lot of throw-away lines that keep the movie entertaining in a way that makes a little more sense for 2016.
That being said, the movie is kind of weird in deciding to be a remake and not a continuance of the original. For all the shoutouts that they give the original, it would've probably made more sense for the girls to grow up idolizing the original Ghostbusters and not just inventing a ghost-hunting business from scratch. With an audience that has grown up watching the cartoon series and sipping on Hi-C Ecto-Cooler, the idea of Ghostbusters is far from revolutionary. I would've loved to have seen a plot that acknowledged the past of the Ghostbusters while maybe growing a little more cynical -- I think that would match the 2016 mood perfectly. Also, with a continuance, they could've gone the route of having the inclusion of the old guys without having to give them obscure roles that stand out like sore thumbs. Bill Murray's role is woefully incomplete, and the others settle themselves with roles where they spit out 5 lines before disappearing from the screen altogether.
Anyway see ya later.
I also felt that while each of the four actresses are all hilarious in her own right, their individual versions of comedy have a hard time marrying well in this. In what feels like it should be another
Bridesmaids
, Wiig's drippy character remains drippy without really going through any kind of metamorphosis, and McCarthy's character isn't allowed the characterization of being weird, nor the whacky scenarios that are so perfect for her brand of improv. It must be said that Kate McKinnon steals that thunder for herself as the Class A Weirdo of the bunch, and Leslie Jones tries her best to balance them all out. All said, it reads a little weird. Maybe it's too many comedians? While the original had four, it was also a different, understated brand of comedy that they just can't copy for modern audiences. It's just too different.
All said, is the new
Ghostbusters
bad? No. Is it good? No.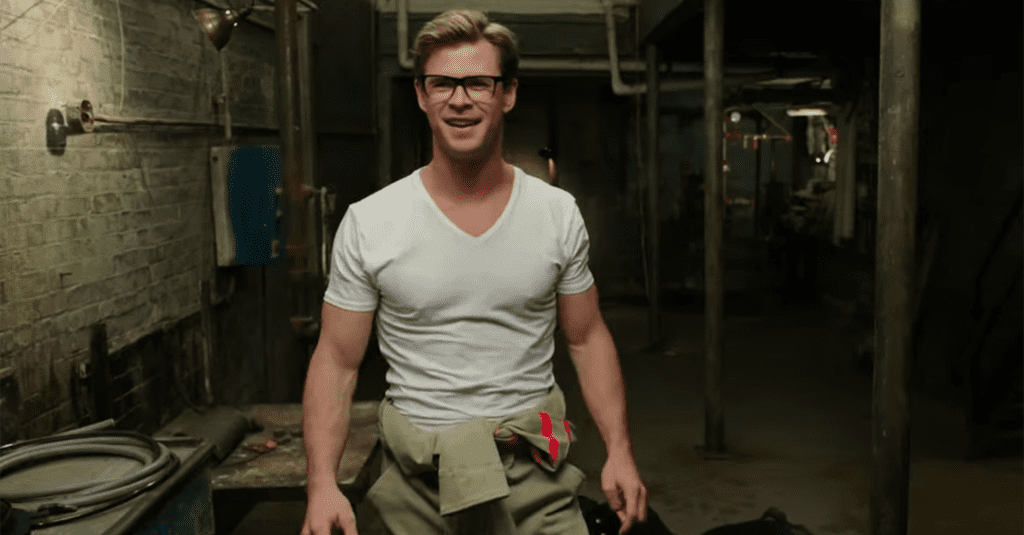 Nope. Not even this beautiful specimen could make it better.
To be fair, I think that any remake of the movie would have been given a no-win scenario in which old comedy is trying to be made new. Comedy has evolved so much over the past few decades that any remakes are rendered practically impossible. Look at
Dumb and Dumber
, or
Zoolander 2
. Half the time what was funny is now not, and while
Ghostbusters
tries to sidestep that problem, they end up in the same cheap boat as every other forgettable remake/sequel made after a 20-30 year gap.
6.5 outa 10. A lot of funny moments, but a lack of cohesion and an over-awareness of the original material makes this a disappointingly average comedy. Sorry, ladies.